random things & thoughts
Yesterday on my way back home from work I saw a totally naked guy walking into metro station. He didn't seem to be drunk or smth. Neither I could see any signs or marks on his body, not some kind of protest. And it seemed liked nobody really gave much attention to him. Was it a common thing here or noone really noticed him in the rush hour. Outside the station I saw the jacket and the jeans lying on the ground, probably his.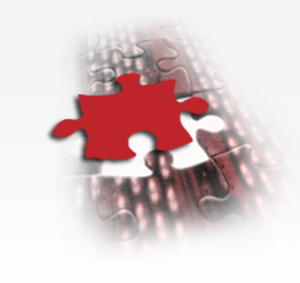 I dropped by to Hypernova to buy puzzle. Recent interest. My initial view of the puzzles was that they are more of educational purposes for children. It seems in fact they have several constructive and developing effects for adults as well. Start with creativity, inspirational effect and that such things could help to expand your mind beyond everyday constraints. I got one with artistic painting to be re-collected from 1000 pieces. An activity for cold grey Prague weekends.
While in Hypernova I caught the old Soviet Cartoon "Nu pogodi" being displayed on the big monitor. Something that reminded me that this place used to be part of Communist empire. Actually Russian presence is still felt strongly here; many Russian tourists around, Russian menus at the restaurants, Russian books on sale, D. Bilan songs playing loudly from some shops, "Brigada" being broadcasted on Czech TV, advertisements translated in Russian, etc.
Karlovy Vary is already known as "Russian town" among Czechs due to high population of Russian tourists and properties owned by Russians there.
Have you ever thought what sort of blogger/blog reader you are?
Well, I did. Just this visual proof tells you what sort of blogs I read and subsrbied to, and which ones I read more often. It is captured from my Google Reader window. I don't think I need to explain what the Site Feed is about, thus if you are still reading blogs/news form their original sites, then you are way behind the current trends of Internet.:) Google Reader is fantastic single source to read all the blogs and news.
It clearly shows that I spent more time digging around my friend's blogs, then come news feeds, and finally technology blog. That summarizes my failure to get steady with tech blog last time (thus I need to put more effort on Jamboola).
Labels: Czech Republic, personal, prague
+++ Check my travel photo sets at